What can I do about my working mum's guilt?
The problem with working mum's guilt is that it doesn't get you anywhere. In fact, it can actually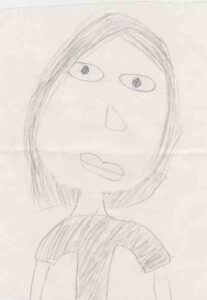 make things worse. Parents who feel guilty about spending time apart from their children are far more likely to give in to whining or complaining. By giving in or reversing our decisions when children turn up the emotional (or actual) volume, we accidentally reward this type of behaviour and therefore make it more likely to reoccur. Home becomes a battleground – not because you work – but because of a misplaced belief that your working might somehow be bad for your children.
Banishing guilt is hard, but here are some ideas to get you started. 
Talk back to working mum's guilt
It's hard to stick to your guns and impose appropriate boundaries when a little voice is screaming "You're mean!" and another little voice inside your head is telling you it's all your fault. Talk back to those negative thoughts. She's behaving that way because she is a child who hasn't yet developed self- control, not because you go to work.
Have realistic expectations
When we feel like time with our children is limited, it can create pressure for that time to be 100% enjoyable. That's an unrealistic expectation. No family has ever got through a whole day at a theme park without at least some tears or tantrums (and not always from the children!). No child is good all of the time and part of being a parent is learning how to impose boundaries and manage misbehaviour in a calm, fair and consistent way, no matter what the circumstances. Aiming for perfect family time will only lead to stress and disappointment.
Build a good relationship
Good relationships aren't built on long days' out or treats. It is the frequent repetition of attention that makes up the fabric of positive relationships. Make the most of those small, inconsequential 'turn to' moments when your child turns to you and asks you to look at what they are doing, or asks you a question, or tells you something that happened that day. Stop what you are doing and respond to them. Pay your child attention when they ask for it, even if only for 1 or 2 minutes at a time, and they will learn that you are available to them when they need you. Chat and listen to them, share experiences from your own day.
Separate work and home
If you can, when you are at home with your children, try not to think about work. Develop relaxing coming home rituals to ease the transition. Don't carry the stress of work into the evening whirlwind of swimming lessons, dinner, homework, bath and forgotten-assignments-due-tomorrow. You will be more productive and effective at work if you take a proper break from it. When you are at home, be at home 100% and, hopefully, you'll have a lot less brain space for that pesky working mum's guilt!
A version of this post originally appeared on www.talentedladiesclub.com
Enjoyed this post? Subscribe to our monthly emails!
©Anita Cleare 2015