Triple P parenting self-help workbooks
Triple P parenting self-help workbooks are an ideal solution for parents who want to learn more about positive parenting but who can't attend a parenting course.
The books cover all the same material as the acclaimed 8-week Triple P parenting courses – helping parents to discover and implement positive parenting strategies for managing, educating and caring for their children – but with the added convenience of being able to read it on the train or dip in and out as time permits. The workbooks guide parents through a 10 week series of reading, thinking and practice tasks designed to build good relationships with children, encourage their learning and development and manage their behaviour in a positive way. There are three Triple P parenting self-help workbooks to choose from, depending on the age and needs of your child:
Every Parent's Self-Help Workbook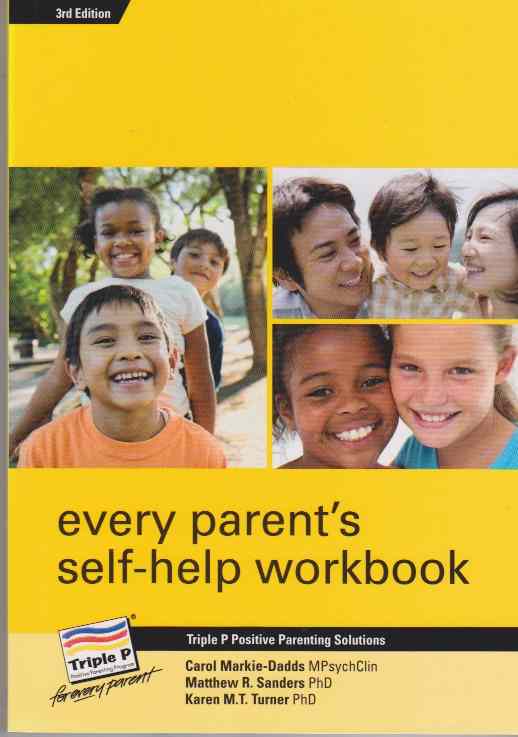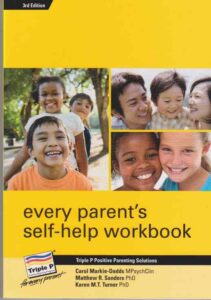 The Every Parent's Self-Help Workbook is aimed at parents of children aged 2-12 years. Through an interactive self-directed learning format, parents are guided through strategies for building strong relationships with children and encouraging desirable behaviour, how to use assertive discipline, dealing with common parenting problems and planning ahead for high-risk times. Great for parents of toddlers, pre-schoolers and kids at primary school. If your child is at the upper end of this age range and tipping into the teenage years, you might be better off checking out the Teen version. And if online learning is more your cup of tea then you might want to check out the Triple P Online parenting course.
Teen Triple P Self-Help Workbook
The teen version of the Triple P parenting self-help workbooks is a veritable bible for parents of teenagers. All the parents I know who have used this book are full of praise – and each of them has found something different in it that they hadn't thought about before. It's easy to lose your way as a parent when your children transition into teenagers and it can be hard to keep up. How much freedom and responsibility should teens be given and how to keep them safe? Lots of practical ideas for addressing these thorny issues!
Stepping Stones Triple P Self-Help Workbook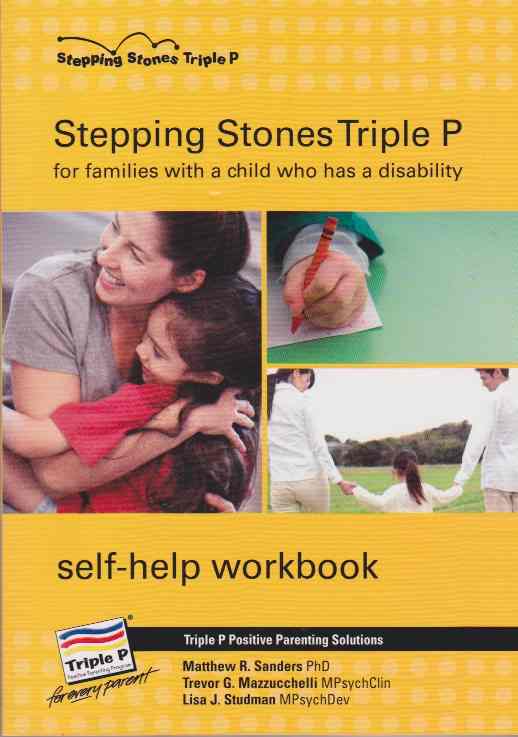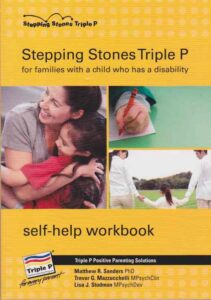 The Stepping Stones workbook is specifically for families with a child who has a sensory or physical disability or a disability involving developmental delay (ages 2-12 years). It covers all the same issues and strategies as the mainstream Triple P parenting self-help workbooks but looks specifically about how to apply positive parenting to children with behavioural difficulties and developmental concerns. There are specific strategies for breaking down new skills into easy learning steps, using activity schedules and teaching communication skills to overcome frustration. A great complement to disability-specific knowledge.
The self-directed learning format of the Triple P parenting self-help workbooks does mean that parents miss out on one of the most useful aspects of parenting groups – meeting other parents, sharing experiences and building a support network. But, if a parenting group simply isn't an option, then the Triple P self-help workbooks are a great solution.
Unfortunately, Triple P only makes these books available via trained and accredited Triple P practitioners (they are not available to buy in the shops). If you think Triple P parenting self-help workbooks might be a good solution for your parenting dilemmas then get in touch and I will point you in the right direction of where to get support.
Find out more about our parenting support.