Books for preparing toddlers for new babies
Books are a great tool for preparing toddlers for new babies. There is so much about babies that toddlers can't anticipate and sustaining a sensible focused conversation with a toddler is never easy.
 So that precious time when you are snuggling up for a good story is a wonderful opportunity to introduce new ideas and prompt conversations about feelings and upcoming changes (see tips on Preparing your child for a new baby).
Whether you are just about to tell your toddler there is a baby on the way or have already welcomed your new bundle of joy, these are my personal recommendations of books that help young children cope with the arrival of a sibling. But be warned, talking to toddlers about new babies can throw up some probing questions about how the baby got into Mummy's tummy in the first place – so you might also want to check out these Top 10 Books for talking to children about sex too!
*This post contains affiliate links
What's in Your Tummy Mummy?
What's in Your Tummy Mummy? (by Sam Lloyd) is a brilliant lift-the-flap book which is perfect for younger children who need a gentle introduction to the idea that there is a baby inside mum's tum. Funny and charming, with lovely illustrations and unforced rhymes, it's a real pleasure to read and one that you will all enjoy over and over again.
Itty bitty newborn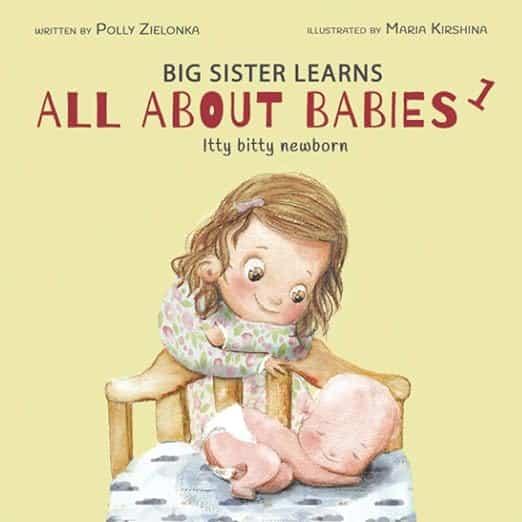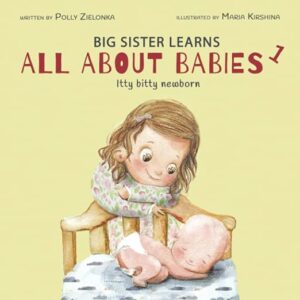 Itty bitty newborn 0-3 months (by Polly Zielonka) is the first in the 'All About Babies' series that also includes When will baby play? and Curious and crawling. The series looks at what babies can and can't do at different ages so is really good for helping your toddler understand the reality of a new baby (eg that they can't play or talk and they do a lot of crying…!). Especially useful if none of your friends or family have real babies that you can introduce your toddler to.
We're Having A Baby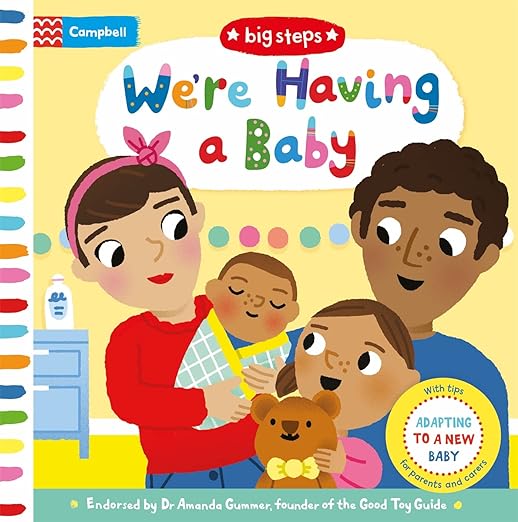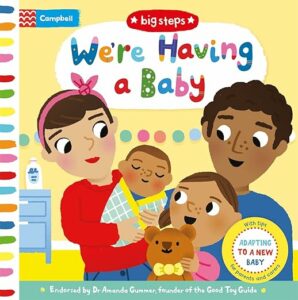 We're Having A Baby: Adapting to a new baby (Big Steps) is a very practical board book and particularly good for introducing younger toddlers to what to expect around the time of the birth. Where will Mummy go? Who will look after them? What will happen when Mummy comes back with the baby? Not much charm but helpfully focuses on the immediate and concrete.
Topsy and Tim: The New Baby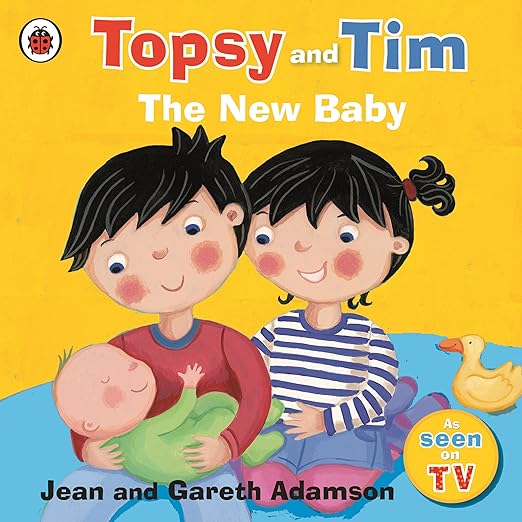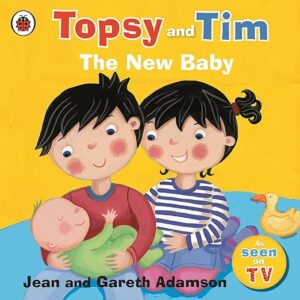 It's hard for young children to imagine what having a real baby will actually be like. Topsy and Tim: The New Baby (by Jean and Gareth Adamson) introduces toddlers and pre-schoolers to some of the realities to expect after the baby arrives – including breastfeeding, baby bath time, and sleeping arrangements. A great launchpad for opening up conversations about jealousy, changes and new routines.
I'm a Big Sister / I'm a Big Brother
Told through the eyes of a new big sister / new big brother, I'm a Big Sister and I'm a Big Brother (by Joanna Cole) explore the ups and downs of having a new sibling and help to reassure your child that s/he is still loved and special. A good book for prompting conversations about how your child feels once the new baby has arrived.
New Baby board books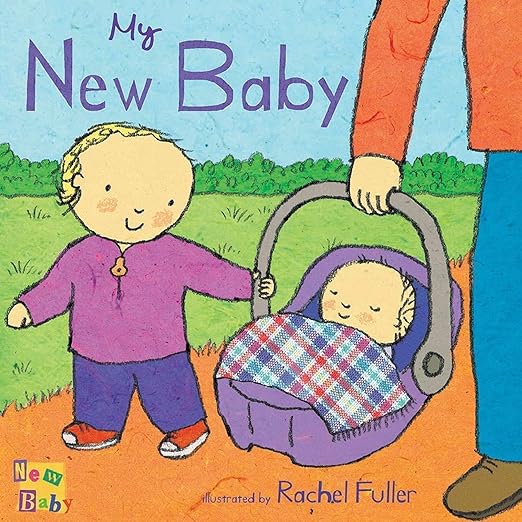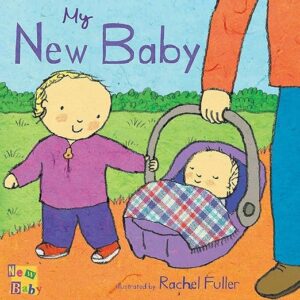 This series of four board books by Rachel Fuller (Waiting for Baby, My New Baby, You and Me! and Look at Me! will accompany your child through the whole journey of pregnancy, the arrival of a new baby and becoming an older sibling with all the trials and rewards that those changes bring.
Sophie and the New Baby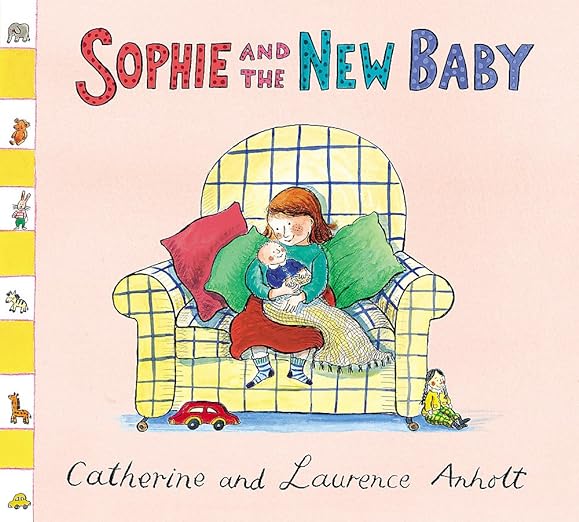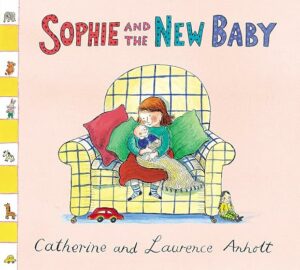 Sophie and the New Baby (by Laurence Anholt)is a good choice for slightly older children and tackles the difficult issue of what it feels like for a child when everything changes. A touching tale with a wit and humour that makes it a great read to snuggle up with.
If the arrival of a new baby is going to bring lots of changes, you might also want to take a look at these Books for helping children cope with change. If sibling rivalry is the issue, try these Children's books about sibling rivalry.
*This is not a sponsored post – these are all books that I personally recommend for preparing toddlers for new babies. It does however contain affiliate links (see Disclosure Notice for more info).