Children's books about divorce and separation (2-7yrs)
Helping children through divorce and separation isn't easy and there are no pain-free solutions. Being strong and calm and rational at a time when emotions are running away from you can be a real challenge. Reading children's books about divorce and separation can really help by introducing new ideas to little ones and normalising new living arrangements.
Snuggling up with a book is a good way to broach the difficult emotions that can come with family changes. It gives children a chance to ask questions and raise issues indirectly using the book's characters. And it can reinforce key messages about children still being loved and not being at fault despite any big changes.
There are lots of children's books about divorce and separation out there, so do have a good browse to find ones that will suit your family best. Here are a few of my favourites for children aged 2-7 years.
*This post contains affiliate links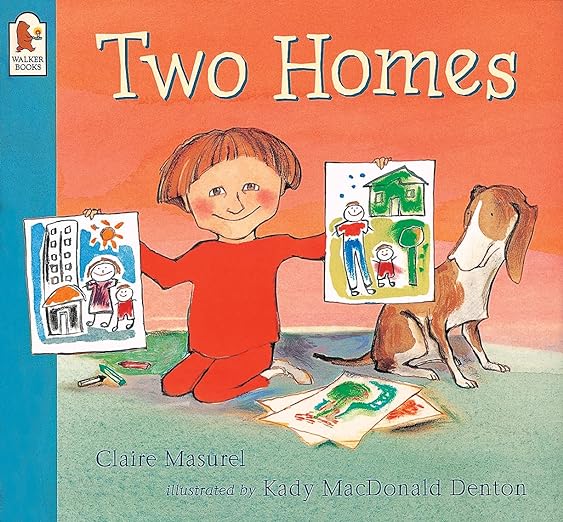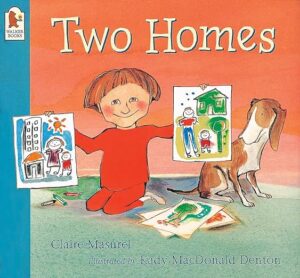 Two Homes by Claire Masurel is a great book for reading with a young child to introduce ideas about how their lives will change after a separation. The message is simple and positive – you will have two homes (two toothbrushes, two bedrooms etc) and will still be loved. I am not a big fan of the illustrations but it is a sweet and charming read and especially good for very little ones (ages 2yrs+).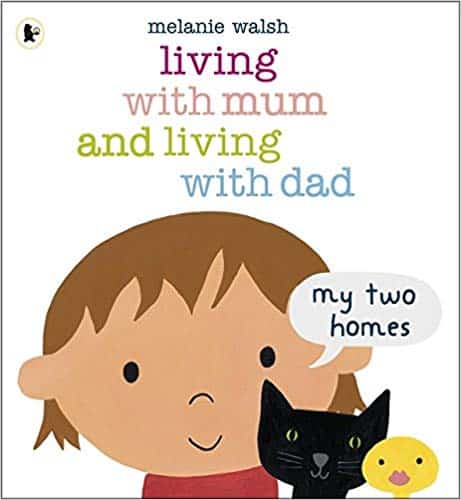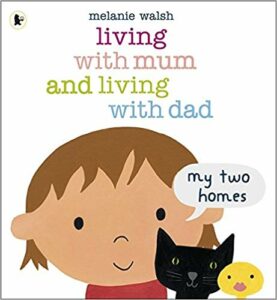 If you want a similar book for younger children but with more modern illustrations, then Living with Mum and Living with Dad by Melanie Walsh is a good alternative. The lift-the-flap format makes it interactive and familiar for little ones and it focuses down on the little details that really matter to young children. Comforting, especially when accompanied by a warm snuggle with a parent.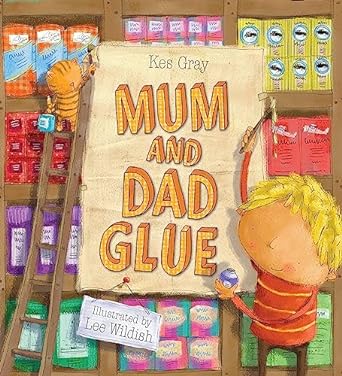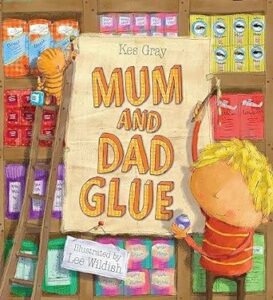 I have encountered some mixed responses from parents to Mum and Dad Glue by Kes Gray. The story revolves around the truth that children of separating parents often want to get their parents back together again. And parents can find that painful and hard to handle, so it is a challenging read for us. The message that emerges from the book is that Mum and Dad's relationship might be broken, but their love for their little boy is not. A particularly good choice for when a break up has been acrimonious or when children have witnessed conflict between their parents. (4-7yrs)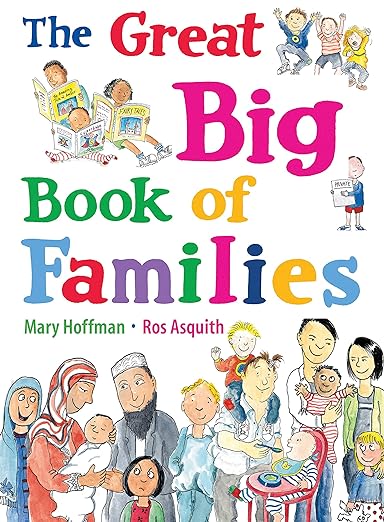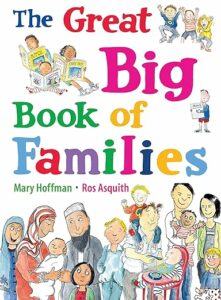 This isn't really a book about divorce or separation but rather a celebration of the fact that families come in lots of different shapes and sizes. It specifically starts with a reference to the fact that lots of children's books portray families as one mum, one dad, one boy, one girl and one pet. When, in reality, families come in lots of different configurations. The Great Big Book of Families by Mary Hoffman is perfect if your family doesn't fit the mold offered by other children's books or if you just want a wider and more inclusive take on family life. (3-8yrs)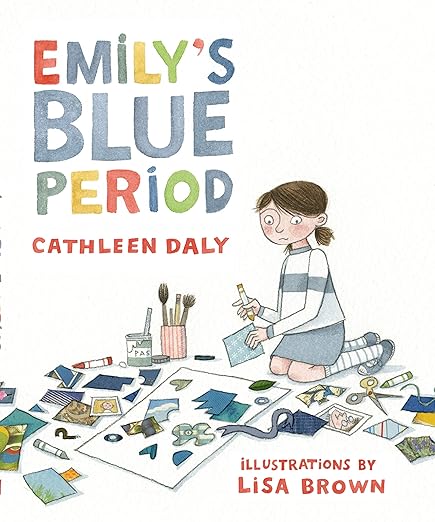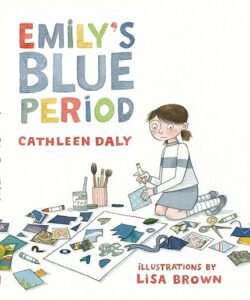 Emily's Blue Period by Cathleen Daly doesn't opt for a simplistic positive spin. Instead, it tackles head on the fact that family changes can be sad, uncomfortable and take a bit of getting used to. Emily is an artist and we follow her through her change curve as she tries to work through her feelings in her artwork. A good book for talking about how adapting to change takes time and how difficult feelings do eventually pass. (4-7yrs)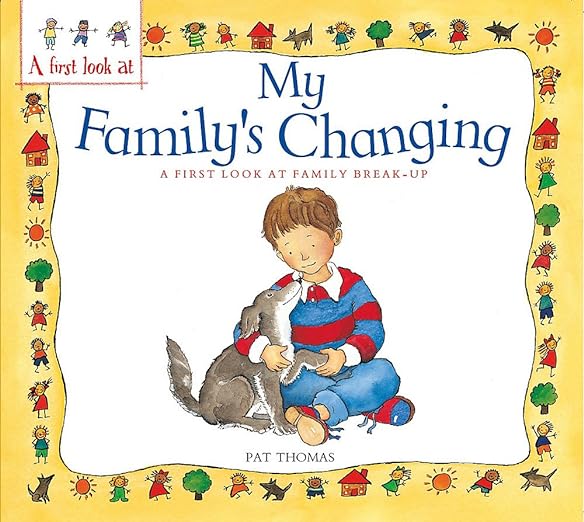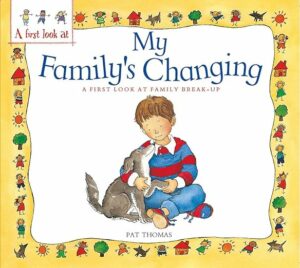 My Family's Changing by Pat Thomas takes a more straightforward look at family breakup and the feelings it can provoke in children. It's suitable for preschoolers through to about 7-years-old. There are prompts throughout asking "What about you?" to encourage children to think or talk about their thoughts and feelings. Personally, I think it's a slightly blunt tool but it would work really well if read with a caring adult (aunt, grandparent, childminder etc) who isn't the parent involved.
If there are children's books about divorce or separation that you have tried and tested and want to recommend – please do let us all know in a comment below!
You might also find these Books for helping children cope with change and Books to help children manage worries useful. And these posts on
*This is not a sponsored post – these are all books that I personally like and recommend. It does however contain affiliate links, which means that if you click through from this post to Amazon and purchase, I will receive a small fee. See Disclosure Notice for more info.