Children's Books About Multiculturalism in Britain
If you are looking for books that explore British society from a multicultural perspective, this list of children's books about multiculturalism in Britain is for you. I don't claim that it is a complete list, but it is a great place to start. (And I'd love to know your recommendations too!).
*This post contains affiliate links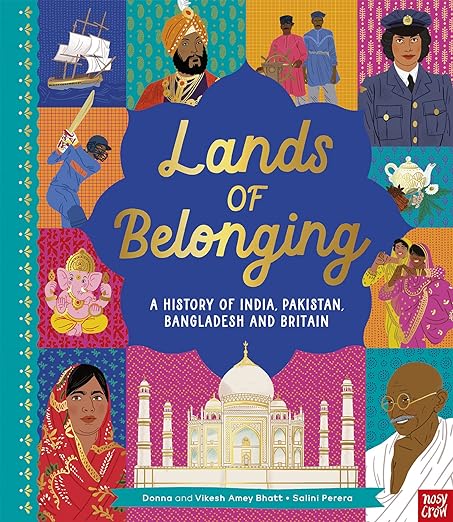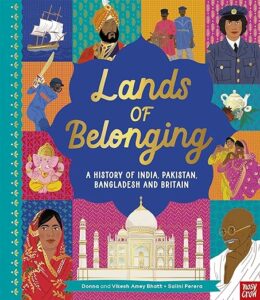 Lands of Belonging: A history of India, Pakistan, Bangladesh and Britain by Donna and Vikesh Amey Bhatt is a visual treat and a treasure trove of fascinating facts. The book explores how the past, present and futures of India, Pakistan, Bangladesh and Britain are intertwined. It tracks how the words we use, the food we eat and the games we play in modern Britain have roots in South Asia, and examines life in these four countries today as well as their histories. Co-author Vikesh describes it as "the book I wish I had when I was younger and the book I'm glad my own boys will be able to read." (Ages 7-12yrs)
There are two children's versions of this book by David Olusoga, An Illustrated History (for children aged 7yrs+) and A Short Essential History (for ages 12yrs+). There is also an adult version too. Each one journeys through black British history from Roman times to the present day. Inspiring stories bring to life this historical curation and provide a much-needed counterbalance to the frequent absence of Black Britons in British history books.
If you want to know what it's like to be a refugee arriving in Britain, Onjali Q Rauf's novel The Boy At the Back of the Class takes you right to the heart of it. This book is so moving, so well written, and will help your child stand in another child's shoes in a way that will make a real difference to their outlook and relationships. Read it together, if you can. (Ages 8-10yrs)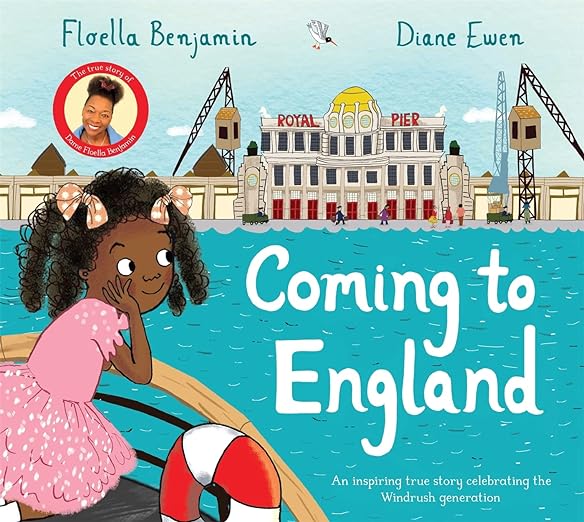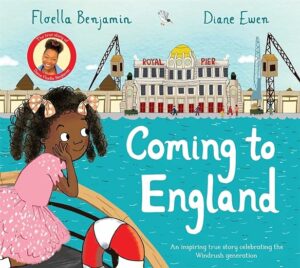 Floella Benjamin's Coming to England comes in two versions: a picture book for younger children (ages 3-6yrs) and a graded reading book (ages 9-11yrs). It charts the true story of Baroness Floella Benjamin's journey from Trinidad to London (as part of the Windrush generation), a journey which led eventually to the House of Lords. It's a simple story told through a child's eyes which tackles some difficult moments sensitively. For more stories of the Windrush generation, you could also take a look at The Place For Me (also co-authored by Floella Benjamin).
I'm not a massive fan of the illustrations in this book, or of the faux chummy tone of voice but, then again, I'm not the target audience (which is 9 to 11-year-olds). However, I'm absolutely sure that it fulfills a vital role in bringing to the foreground undiscovered black lives and the contributions made by black Britons to British society past and present. Black in Time: The most awesome black Britons from yesterday to today is written by TV presenter Alison Hammond.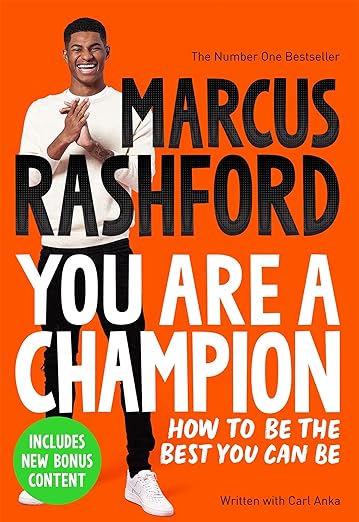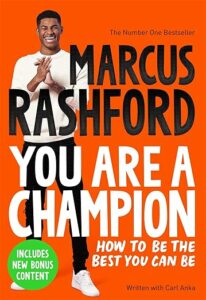 This isn't so much a book about multiculturalism as a collection of lessons from footballer and campaigner Marcus Rashford's life. But his roots in poverty and discrimination are the foundation for those lessons and it tells a powerful tale of growing up as a black boy in modern Britain. Co-authored by Rashford and journalist Carl Anka, You Are A Champion aims to inspire children to be the best people they can be – and to give them some concrete steps as to what that involves. (Ages 9-12yrs)
I'm pretty sure I've only scratched the surface here for children's books about multiculturalism in Britain – so please do drop your recommendations in the comments.
You might also be interested in these Children's books about financial hardship.
*This is not a sponsored post, I wrote it in response to a question I am frequently asked by parents. However, it does contain affiliate links (which means that if you click through from this post to Amazon and buy one of these books, I will get a small fee). For more info, see my Disclosure Notice.