Crisis in children's mental health: what can parents do?
Following the recent parliamentary inquiry into the role of schools in children's mental health was a pretty grim experience. Just when I thought the stats couldn't get any worse, a new clutch of horrific numbers would appear. Anyone who claims there isn't a crisis in children's mental health just isn't looking at the figures.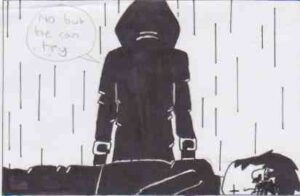 And although the final committee report is full of good intentions, the lack of hard cash to back it up (and the demographic bulge which is about to create a surge in teenage numbers) leaves me unconvinced that change is about to happen.
For those of you who missed it, some of the key statistics are below. Be warned, they are scary and I wouldn't blame you if you chose to skip them…
Calls to ChildLine reporting suicidal thoughts are up by 33%
Self-harm hospital admissions are up by more than 50%
79% of children say they experienced emotional distress after starting secondary school
In a school class of 30 children, on average, three will suffer from a diagnosable mental health disorder
1 in 3 young people do not know where to get help if they feel depressed or anxious
Children's mental health services (CAMHS) are experiencing unprecedented demand. Waiting times have doubled since 2010/11. 23% of referrals are turned away completely.
During one week in March 2017 there was not a single bed available in the whole country for an inpatient admission for a child/teenager in mental health crisis
Only 40% of parents are confident they could identify mental health problems in their child
It's not pretty reading, is it? When my son had a broken arm, he was seen at A&E within an hour and operated on within 24 hours. This was followed by an outpatients appointment within a week, regular follow up consultations and physiotherapy. If he had been having suicidal thoughts, the waiting time for assessment (assessment, not treatment) is currently around 7 weeks in my local area.
I don't think this is ok. Parents and schools are being left to identify and cope with children and teenagers with serious mental and emotional health issues without access to the support they need from children's mental health services.
Which got me thinking – what can we do about this as parents? These are my ideas.
Learn emotional first aid
That means parents learning how to listen supportively. The aim of emotional first aid is firstly to make someone feel heard and understood – to acknowledge and empathise with their feelings not to try and change those feelings from the outside. Don't join in and match their emotions. Don't be defensive. Don't use the words "should" or "shouldn't". Don't try to solve the problem. Just listen and acknowledge your child's feelings and summarise what you hear. Feeling understood provides connection. Take your lead from your child and support them to find their way through their feelings rather than trying to solve the problem for them. (See Helping children cope with change for more ideas on this.)
Talk about mental health
There is a still a stigma around mental health. The only way to change that is to bring it out into the open and talk about it. Normalise it. Develop a family culture in which emotional wellbeing is a legitimate topic and in which it is acceptable to acknowledge difficulties and ask for help.
Talk about feelings – especially to boys as there is lots of evidence that we don't do this enough (and boys do not talk to each other about their feelings). Story books can be a really useful way to do this (see Books for talking to children about emotions and Books to help children with anxiety).
Talk about looking after your mental health in the same way you talk to your children about eating well for physical health. Make sure children know that people can get mentally ill, just like physical illness, and that they can recover from mental illnesses through treatment. And be a good role model by managing your own stress and not letting stress impact on your parenting.
Encourage your children to look out for their friends and to be alert to changes in their mood. And make it easy for teenagers to find information about mental health and wellbeing so they can help themselves stay emotionally healthy. Every child/teen should know the telephone number for ChildLine (0800 1111).
Don't pile on the pressure
Of the many quotes from children and young people submitted to the parliamentary inquiry, the saddest (for me) was: "My family doesn't accept failures." Of the many children who phone ChildLine suffering from school or exam stress, most say that the pressure comes from their families. When school grades threaten self-esteem, it's time to rethink. As parents, we have high aspirations for our children but there is a fine line between encouraging children and piling on the pressure. To stay the right side of it, try these tips for avoiding school stress.
Campaign to change school culture and policy
Education is about more than grades. I shouldn't even need to say that. Unfortunately, we tend to focus most on what we measure most. Wellbeing is hard to measure, whereas attainment comes in handy A*-G ratings and that's how schools are judged. If you feel that your school has got the balance wrong, then be your child's advocate and campaign for change. Active and involved parents can be influential members of a school community so make your voice heard. School is the one place that all children attend and schools have a unique opportunity to destigmatise children's mental health issues and deliver prevention and early intervention. And if the school blames government educational policy then challenge that too!
Put limits around technology
Technology is taking over family life so fast that there isn't yet clear evidence on the exact impacts of our newly digitalised worlds on children's mental health. But we do know that technology tends to expand to fill every available moment and displaces other activities. And that is going to have a consequence for children's development. Put limits around children's use of technology from the very start. And don't be pestered into moving those boundaries. Examine your own use of tech honestly. Is your phone getting in the way of talking to your child? Then put it down. Think about having tech-free times and spaces in your house that everyone adheres to. (You might also find these resources on social media and self-esteem useful).
This isn't the perfect recipe and it won't guarantee your child doesn't experience emotional health issues. Parenting is not the only factor in children's mental health. But if, like me, you don't like to feel helpless, it at least gives you a place to start.
If you are worried about your child, the charity Young Minds offers expert advice for parents on children's mental health issues. You might also find this resource list useful.
©Anita Cleare 2017