Best questions to get children to talk about school!
For parents, knowing how our children are getting on at school is very important. Especially if they have just started a new phase or if there have been problems with schoolwork, behaviour or friendships. But what are the best questions to get children to talk about school? Keeping in touch with what's going on isn't easy when your key source of information won't open up…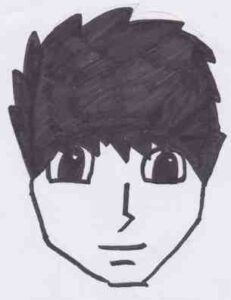 [Parent] "How was school today?"
[Child] "OK"
[Parent] "What did you do?"
[Child] "Nothing."
It's very frustrating and not very illuminating! So if you are stuck in a rut and want to find out something more meaningful about your child's day, it's probably time to take a different tack. 
Think about timing
Don't bombard your child with a question the moment they (or you) walk through the door. Children tend to be tired and hungry and in need of downtime at the end of the school day – so talking about school isn't top of their list of things they want to do right now. Equally, by the time you get home from work, they are probably happily engaged in an activity that has made them relax and forget all about school and the last thing they want to do is to drag their minds back to it again! Curb your impatience. Save the questions until dinnertime or until you are cuddling up for a pre-bed chat.
Don't have a hidden agenda
If what you really mean is "Did you do anything naughty today?" "Or did something happen today that I need to know about so I can tell you what you should have done differently" then your child will quickly learn to sniff out that hidden agenda and dodge the interrogation. Be genuinely interested in whatever they want to tell you, not just in checking up on whether there is anything they ought to tell you.
Share something about your day
Why not get the conversation started by talking about your day (the age-appropriate bits, that is!). Children are often completely baffled by what their parents really do all day and sharing tidbits from your day – the good bits, the boring bits, the things that made you laugh – is a fantastic way to build a relationship and also to pass on the fine art of conversation.
Pique their interest
An interesting question that makes you think is hard to resist, even for the most recalcitrant school child! Avoid Yes/No questions (or you will just get a yes or a no)! The best questions to get children to talk about school are specific and open-ended. Make them think! Then, even  if the answer is very short, follow it up with another question (Why? How did that make you feel? What did you do?).
10 best questions to get children to talk about school
This is not an exhaustive list, but these ones seem to work well with my boys:
What was your favourite thing about today?
Tell me something good that happened today.
If you could change one thing about today, what would it be?
Which word did you hear the most today?
Which word did you say the most today?
Tell me three words that describe your day.
What made you smile today?
Who was the kindest person in your day today?
What was the best bit of your day?
What are you looking forward to about school tomorrow?
These are my personal favourites. Have you got a particular question that works well for you? Please help out a fellow parent by sharing and commenting below!
Enjoyed this? Sign up for our monthly newsletter for more.