101 ideas for supporting your child's development
We all want our children to do well – at school and in life – and to reach their full potential. But battling over homework and bribing them to complete extra maths booklets isn't always the best way of supporting your child's development.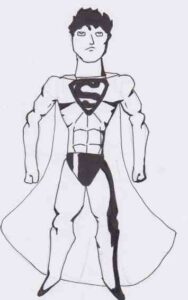 Young children are like scientists. Their play is a series of experiments conducted on the world to find out how it works. Play helps children master key skills and develop neurological pathways in their brains: the more they use those pathways, the faster and more established they become.
The internet is jam-packed with practical ideas for busy parents to stimulate their child's learning whilst also having fun. But most of us are too busy to wade through it to find the best ideas! So – to help out all you busy parents – I have compiled a handy resource list of articles and websites that cover all the bases when it comes to supporting your child's development. From 2-minute games to 2-week projects, this resource list gives parents concrete do-able ideas for using learning through play to optimise their children's development at different ages across key developmental areas:
Physical Development
The best way of supporting your child's development when it comes to physical development is to feed them well and get them moving!
Fine motor skills
The best activities for supporting your child's development when it comes to controlling small movements (fine motor skills) are arts, crafts, and construction activities. Check out these great websites for easy print-and-do crafts as well as more complex projects:
Language and literacy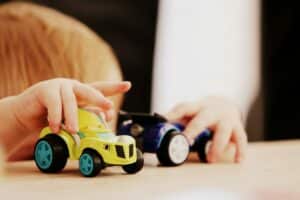 Mathematical understanding
Learning maths is much more than being drilled in the times tables. It involves filling containers with water and then emptying them, noticing the change in weight and how the liquid flows and adopts the shape of the container. Then doing it again and again with sand, with lego bricks, with pencils, with marbles, raisins and imaginary tea…. (For a glimpse into how toddlers learn mathematical thinking through repetition, see Help! Is my toddler OCD?).
If you want to work on your preschooler's numeracy, take a look at this great summary of what young children need to understand about numbers on Resolve to Play (and follow them on Instagram for regular inspiration on using play to support learning).
As they get older, the opportunities expand for supporting your child's development in applied maths through construction projects, cookery, managing finances and design projects. And there is also a place for introducing maths games into their technology time to make sure they get lots of practice…
Problem-solving & complex thinking skills
Helping children learn problem-solving skills sets them up to succeed in all areas of life. As with everything, practice makes perfect – try these websites for games, activities and projects for supporting your child's development of more complex thinking skills such as planning, strategy and analysis:
Social & emotional skills
In infancy, participating in secure relationships with sensitive adult caregivers creates a strong foundation for developing future emotional security and interpersonal skills. As children learn to communicate, providing lots of opportunities for playing alongside and co-operatively with other children is the ideal way of supporting you child's development of social and emotional skills. You can help your child develop emotional literacy by talking to them about feelings and friendships and families. You might find these resources useful:
You might also like…
I'd love to know what you think of these resources for supporting your child's development – is there something you'd like to add? Please let me know by commenting below!