Sexual Exploitation: parents need to think the unthinkable
A few weeks ago I attended a refresher course on safeguarding children and sexual exploitation. As a professional working in children's services, I have attended dozens of these courses over the years and dealt with many child protection cases so I have become inevitably a little hardened to the topic. I am no longer the rookie who cried all the way home after her very first child protection workshop.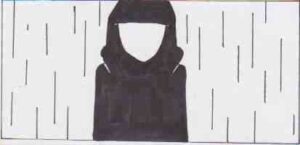 But, as a parent, I find it impossible to remain unmoved by a whole day thinking and talking about child abuse.
Of course my thoughts fly automatically to my own children. Then fly away again just as quickly. Because thinking about my children coming to harm in that way is just unthinkable… My instinct is to push it all away and seek refuge in denial.
But, as a professional, I know that denial is dangerous. I will never forget the words of my tutor on that very first child protection course: "Our ability to detect and prevent child abuse," he said "is directly equal to our willingness to accept the possibility that it might be happening." Thinking the unthinkable and facing our fears as parents is essential if we are to protect our children effectively from the threat of sexual exploitation.
As a parent of teenagers, one of my biggest fears is online grooming. The dangers lurking online are very real and, in a virtual world where anyone can appear to be anything, it's easy for teens to befriend people whose aim is to exploit them. A flattering photo of a slightly older teenage girl posing in a bikini is all it takes for most teenage boys to forget everything they have ever learned about internet safety. And when teenage girls are already feeling low from self-esteem and body issues and fast and furious emotional changes, it's easy to mistake a groomer's flattery and apparent empathy for something real and precious.
Signs and symptoms of sexual exploitation
The Children's Society's Seriously Awkward campaign wants to ensure that all parents are able to recognise the signs and symptoms of grooming so that vulnerable teenagers can be protected from sexual exploitation. Many of these are common teenage behaviours, but keep an eye out for increased instances and changes in these behaviours:
Being secretive about who they are talking to and where they are going
Often returning home late or staying out all night
Sudden changes in their appearance and wearing more revealing clothes
Becoming involved in drugs or alcohol, particularly if you suspect they are being supplied by older men or women
Becoming emotionally volatile (mood swings are common in all young people, but more severe changes could indicate that something is wrong)
Using sexual language that you wouldn't expect them to know
Engaging less with their usual friends
Appearing controlled by their phone
Switching to a new screen when you come near the computer.
Disaster can strike any home. No matter how uncomfortable the thought, it is important that all parents are alert to the dangers of sexual exploitation.
I was delighted to be asked by The Children's Society to be a campaign ambassador for their Seriously Awkward campaign. Having been a vulnerable teenager myself, it is a campaign that resonates very personally for me. Read my story and learn more about the campaign here: Seriously Awkward: the teen that got away.